The perfect place to simply "be"!
---
The Prairie Creek Inn is nestled on 150 acres of beautiful forests and countryside in a prime area in  Central Alberta, just south of Rocky Mountain House. Our daytime scenery features Boreal forests with towering spruce and poplar trees, spreading fields and meadows, lush green lawns and flower beds surrounding the Inn. The popular Prairie Creek that borders two sides of our property offers an ever flowing stream of energy, vibrancy and freshness to the B&B Inn, and is one of the best fishing spots in the area.
The highlights of our night time scenery are a huge glowing harvest moon, the "Big Dipper" brighter and closer than you've ever seen it before and thousands and thousands of stars twinkling in the vast nighttime sky. Come and entice your senses with all the special experiences this lovely country inn has to offer.

Our Main Activities Include:
basking in the warm sunlight
gliding in swinging bench beside the creek
listening to the bubbling creek
sleeping in
cuddling up by the fireplace
immersing yourself in a good book
sipping a delectable glass of wine at any time of the day
slow dancing to smooth jazz tunes
taking afternoon naps
having coffee on the deck in your bathrobe
watching the birds or chipmunks frolic nearby
lathering yourself with bubbles in the huge soaker tub
going for a refreshing walk
watching for falling stars
building snowmen and snow angels in the winter
or doing absolutely nothing!
For those who love to be active …
Bring your fishing pole, your cross country skis, your snow shoes or your hiking boots. You can enjoy walking along Prairie Creek, taking a hike on our property, playing horseshoes or Boche Ball on the lawn, roasting marshmallows in our fire pits or exploring the beautiful scenery or attractions in David Thompson Country in the West Central Alberta area.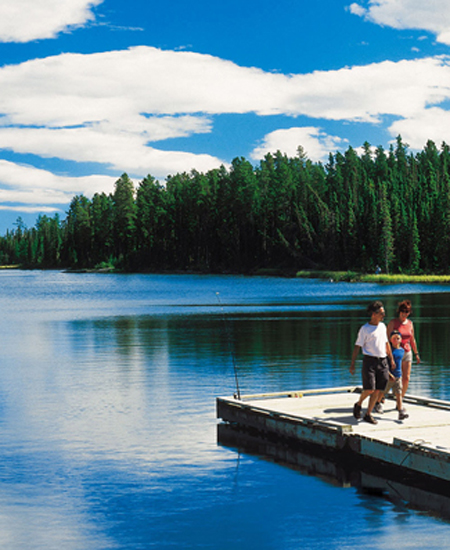 Crimson Lake
20 min drive from The Prairie Creek Inn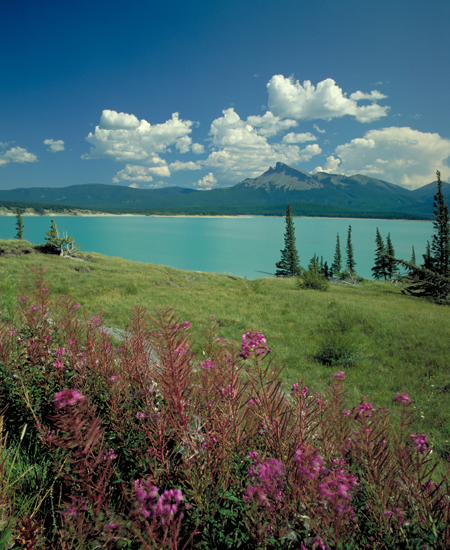 Abraham Lake
1 1/4 hour drive from The Prairie Creek Inn
Crescent Falls near Nordegg
1 hour drive from The Prairie Creek Inn
Here is what David Thompson Country in West Central Alberta's Clearwater County has to offer …
The stretch of creek that borders our property is touted by some as the "miracle mile of Prairie Creek". This area is highly regarded by anglers as an excellent brown trout fishing haven and it's only within a short stroll of the Inn. You can find the perfect spot on the bank to cast your rod or wade the creek with your fly fishing rod while you enjoy the natural peacefulness around you.
Better yet, add our Fly Fishing Package to your stay and hire Bruce Tillbrook, the Inn's favourite fly fishing guide, to take you to his prime Central Alberta fishing spots on Prairie Creek, the North Raven, Stauffer Creek or the many other streams in this area.
Prairie Creek is catch and release only and a fishing license is required.